Celebrate a life with quality
We understand the importance of a fitting tribute to a loved one, with each individual monument treated with sensitivity and respect, born from of years of experience.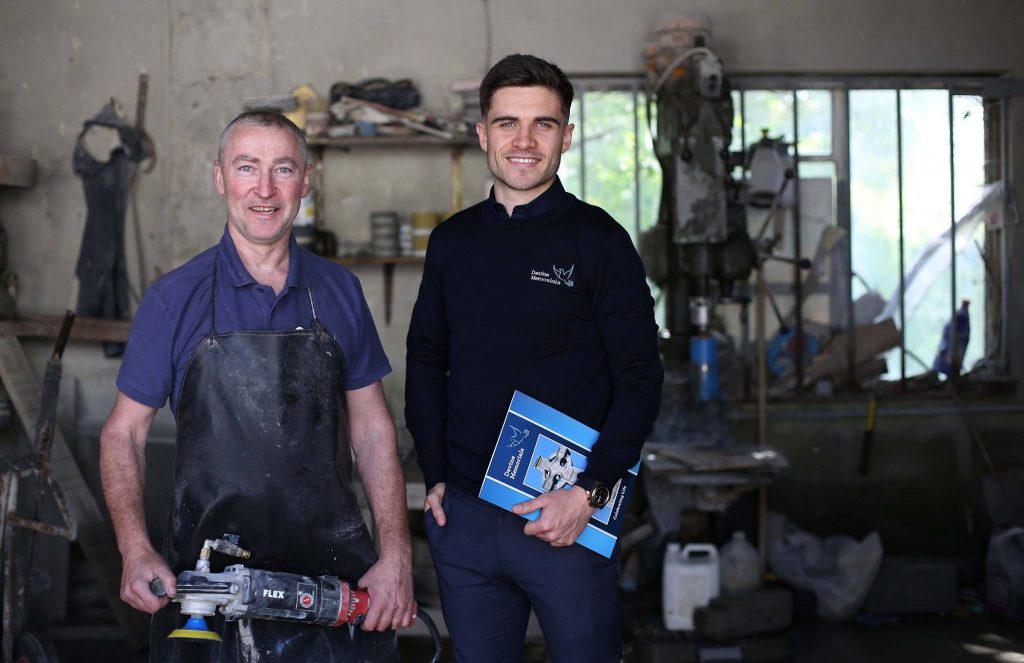 Crafted with care and understanding
Founded in 1992, Devine Memorials have produced almost every kind of memorial imaginable. Our experienced staff design, manufacture and install our quality memorials; handcrafted to reflect and truly commemorate the life of your loved one.
Explore our range of memorial headstone styles
Our experienced memorial consultants work closely with you during the design process to assist you in writing a fitting inscription, selecting a suitable image of your loved one and choosing detailed accessories. We will guide you in making a memorial of outstanding quality.
We look after every detail
We look after every detail to ensure that your loved ones grave looks exactly the way you would like.
We can add cladding foundations and kerbing to the surrounds of the plot, additional lettering on headstones, and add items such as glass pebbles & chippings in a variety of colours.
We carry out Renovations, Cleaning and Refurbishment of existing graves and surrounds as-well as concreting and re-cementing over graves. 
We have a range of accessories to compliment your grave